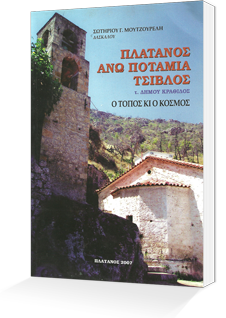 "PLATANOS - ANO POTAMIA - TSIVLOS, THE PLACE AND ITS PEOPLE"
Sotirios G. Moutzourelis
published by NASMANIA SA
PLATANOS 2007
Born in Agiasos, Lesvos, 1937, Sotirios Moutzourelis graduated from the teachers training academy of Mitilini in 1957. In 1961 he is appointed in Mesoroughi of Kalavryta and from 1964 till 1987 in Platanos. During the year 1967 he attended post-graduate training by the pedagocical institute. He is being transferred in Akrata for two years, and then in Diakopto as principal. After having completed his service there, he retired in 1995.
His publications include articles in pedagogical magazines and local newspapers.
This is his first book publication.
---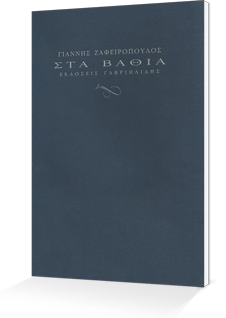 "IN THE DEEP"
Giannis C. Zafiropoulos
published by GAVRIΕLIDΕS
ATHENS 2009
Giannis Zafiropoulos was born in 1964 in Sydney, Australia. He grew up in Athens (Vyronas), Greece. He studied classical literature in the University of Athens.
Since 1980 he works as a professor in Leontio lyceum Patision, Athens.
This is his first book publication.
---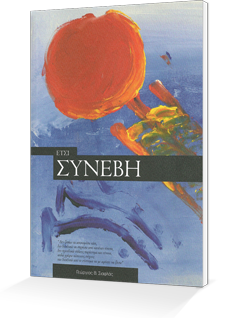 "THAT'S HOW IT HAPPENED"
Georgios B. Siaflas
published by INTERPUBLICITAS SA
PIRAEUS 2012
Georgios B. Siaflas was born in Platanos, where he graduated from elementary school. He attended the highschool of Akrata, being obliged to walk a distance of 20 km. on a daily basis, from Platanos to Akrata. He graduated from ASOEE (today's Athens University of Economics and Business) and afterwards he served in the Air Force for 28 months. He started his career working in small businesses as accounting manager and later on he became Financial Director in "Ariston SA". There, he met his wife, Elissavet Mpaloglou, lawyer, and soon they got married. Until today he is a financial consultant. In 21/3/2012 he lost his wife, after a 10 month disease. This fact shocked him and after two months he started writing. The poems that he wrote gave him consolation and recourse from the pain and the loneliness that he felt.
---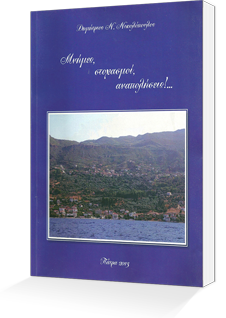 "MEMORIES, THOUGHTS, RECOLLECTIONS!..."
Dimitrios N. Nikolopoulos
published by SAITIS S.A.
PATRAS 2013
Dimitrios N. Nikolopoulos was born in Platanos, where he graduated from elementary school. He graduated from "Maraslios Academy of Athens". He served in the primary education and now he is a retired teacher. He is a book lover and he always enjoyed writing topics such as his birthplace and nature, science and art, folklore and other cultural expressions and events. He, and his wife Adamandia have two children, Maria and Nikos.